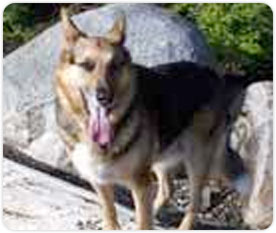 Tupal is approximately 12 years old. She was rescued after being chained for three years in the mountains of Creston, British Columbia. She and 56 other dogs were exposed to all the elements of heat and cold, snow and rain for year after year, so you can only imagine how this took a toll on her body.
Tupal has been on System Saver for two years now for severe arthritis in the spine. She has improved in mobility and comfort.
Tupal is doing well now. She's gone from abused, neglected dogs to loving, healthier companions.
Big Heart Rescue